Kassy, Nicole, and Amanda went to Texas this past weekend to welcome Chris, our little brother, back from Iraq. Chris was there for 15 months. Chris is supposed to get out of the Army in September '08, so he should not have to go back over. We had a great visit, starting with the Welcome Home Ceremony at Fort Hood, followed by a field trip to Dallas and the Dallas World Aquarium, and then back to Killeen to get things in order before he had to go back to work. We are really glad to have Chris home and are doubly excited that he gets to spend Christmas with us all!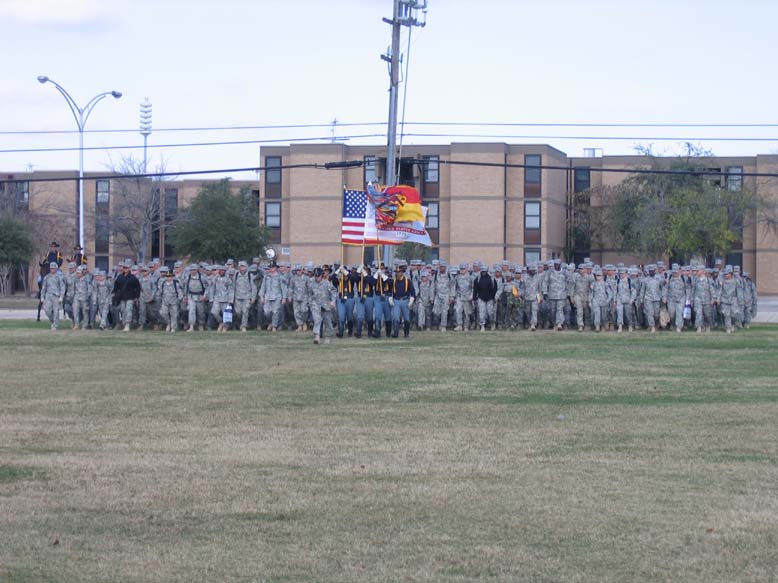 This is Chris' unit–300+ soldiers–marching toward us.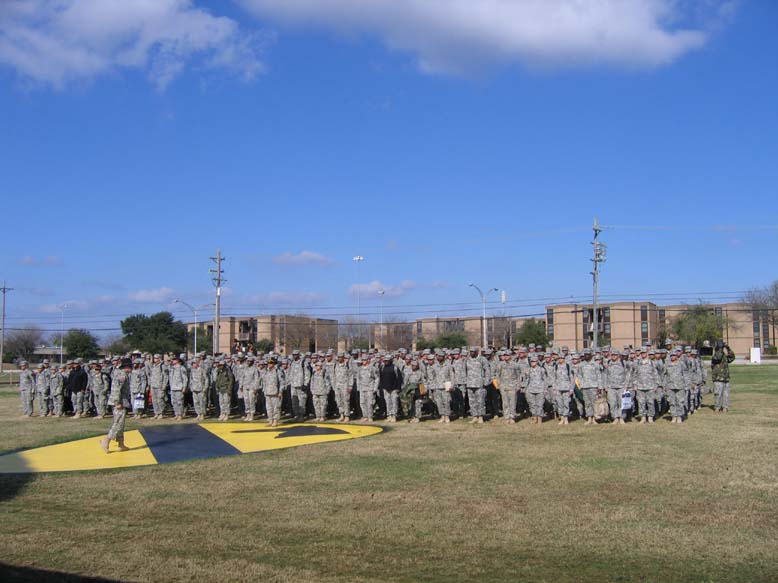 They are the Crazy Horse Unit.