We have started going into the desert for our daily exercise. Ciara enjoys these outings because there is a lot to explore, not to mention fun things to chase (rabbits beware!). Check out the pictures below.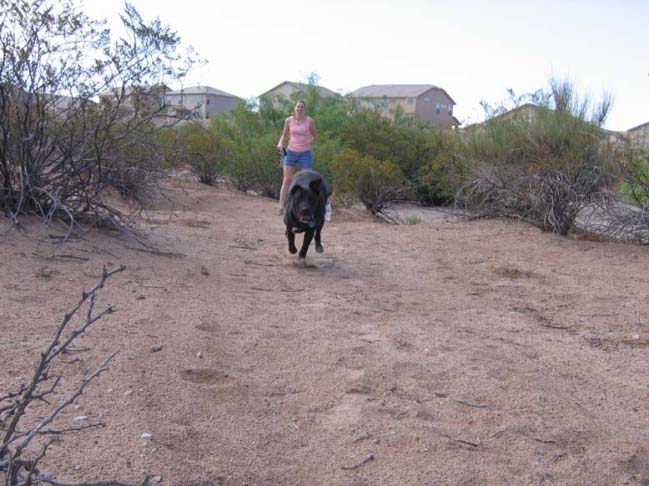 Ciara, out of the blocks, barreling full speed ahead, racing for the finish line.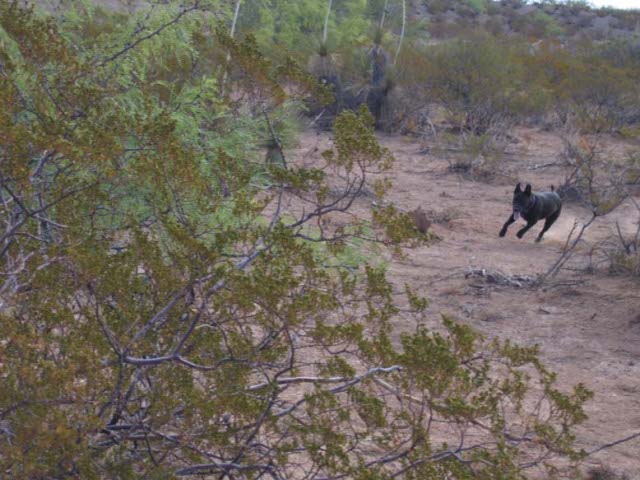 Ciara rounding the corner on the last leg of the race, clearly in the lead, dust flying up.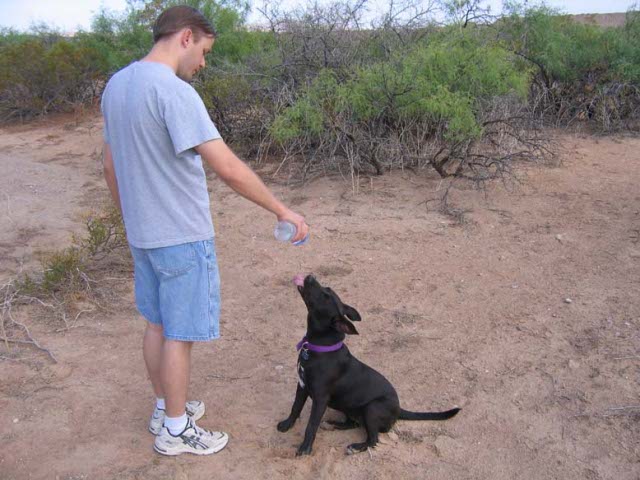 Ciara re-fueling after a hard-earned win.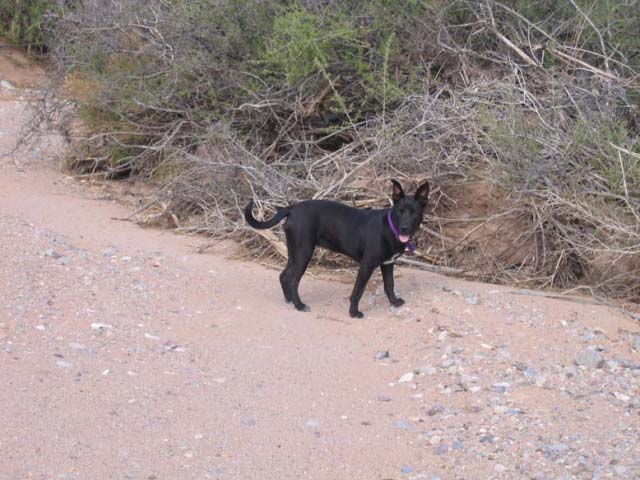 Ciara posing for the camera after the race, before another exploration effort.