Amanda went to Washington, D.C. last week to begin her new job with Commission on Professionals in Science and Technology – CPST (www.cpst.org). After a long week of work, Amanda went to Fort Belvoir, VA to visit her sister and niece and nephews. They went shopping, played games, and went to the National Zoo, which, by the way, has 3 pandas! All in all, a GREAT trip!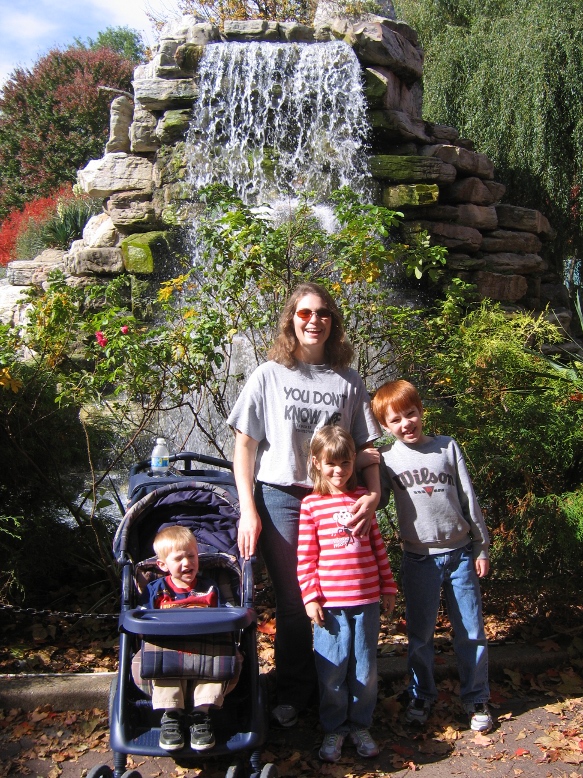 Laura and the kids (Luke, 3; Natasha, 5; Brad, 8 )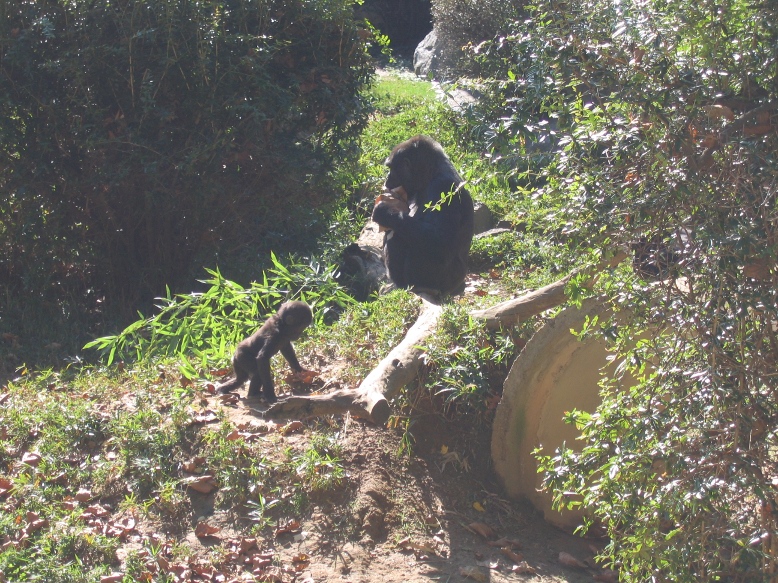 Baby gorilla!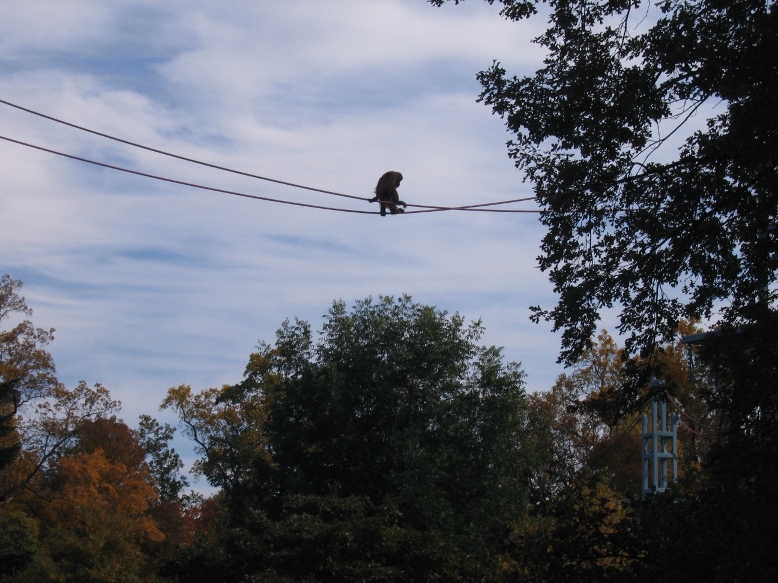 An orangutan crossing the high wires above where we were having lunch! Natasha calls them "Tang-or-Rangs" – CUTE!!!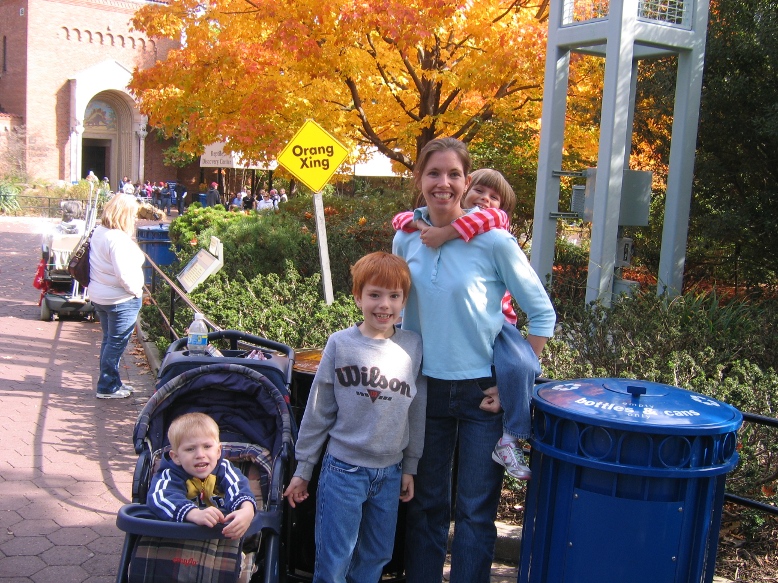 Amanda and the kids in front of the Orang Crossing sign. No, we were not the orangutans they were referring to.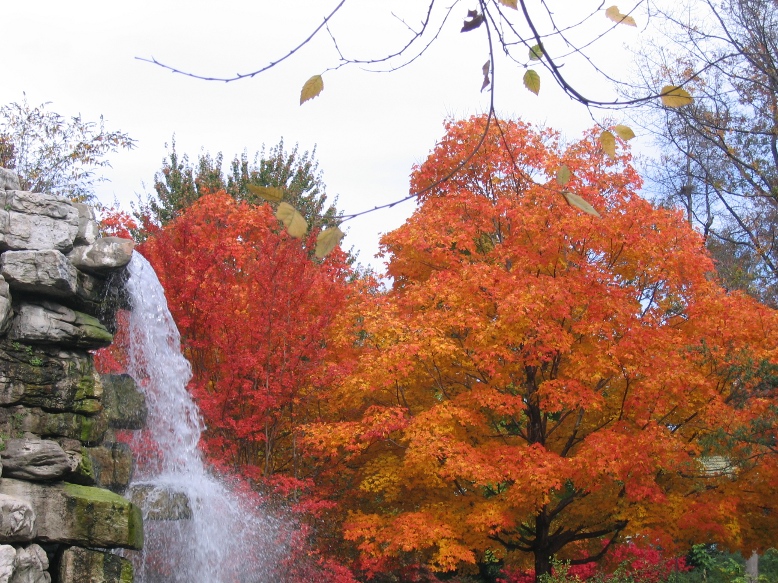 Beautiful fall colors!