Sat 4 Oct 2008
Amanda took a spontaneous 10-day vacation to Montana to visit family and see Glacier National Park for the first time. Amanda brought the warm weather with her from New Mexico to Montana, and the days were in the 70s and low 80s! Amanda visited her mother in West Yellowstone, Montana, then her sister, Kassy and her family in Missoula, Montana. We went to Glacier National Park on September 27th and 28th, which just happened to be "Volunteer Appreciation Weekend" so EVERYONE got into the park for free both days!! We did not see any wildlife in the park (aside from fellow Americans), but the glaciers and fall colors were beautiful. Below are some pictures of scenery and family, and you can see more pictures of Glacier National Park by clicking here.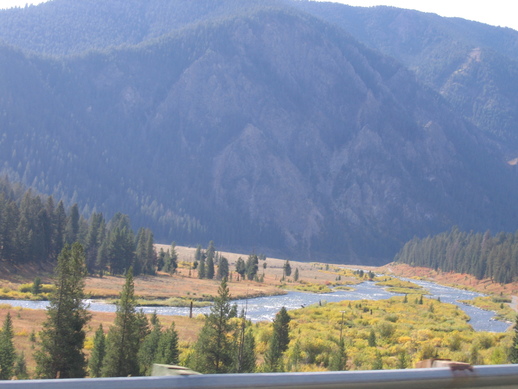 View of river and mountains in Southwestern Montana where Amanda and family were raised.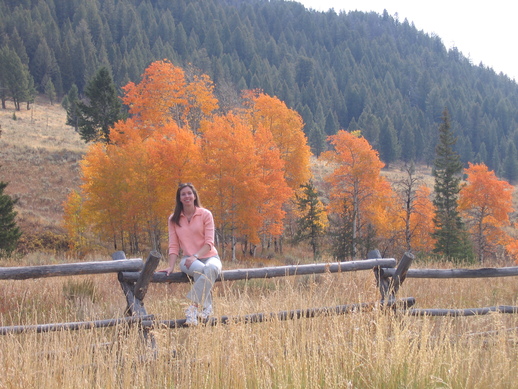 Amanda in front of cluster of Aspen trees.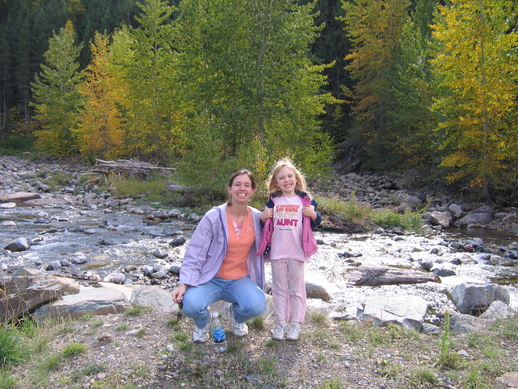 Amanda and Nicole in front of a river in Glacier National Park. Amanda bought Nicole the shirt she is wearing, and it says "If you think I'm cute, you should see my aunt!" 🙂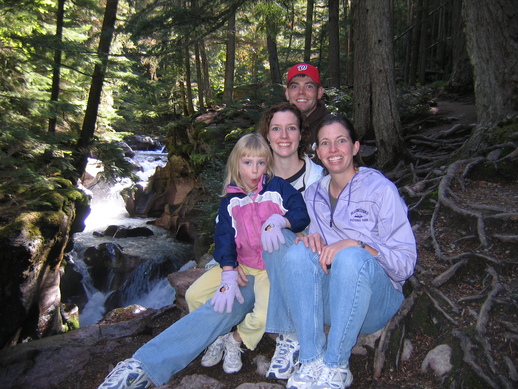 Kassy, Nicole, Tim, and Amanda with waterfall on left in Glacier National Park.