Sat 12 Sep 2009
Posted by Brian under
Uncategorized
Comments Off

on Labor Day 2009
For Labor Day, we went to Land of Fire and Ice outside Grants, NM, then up to Los Alamos, NM. At the Land of Fire and Ice, we hiked to a volcano and the ice cave. To learn more about this natural phenomena, go to www.icecaves.com. In Los Alamos, we hiked in the forest, and to a waterfall. The weather was perfect and the air was very fresh. The temperature got down to 49* while we were driving around, and we encountered some rain and hail, but the majority of the time it was sunny and low 60's*.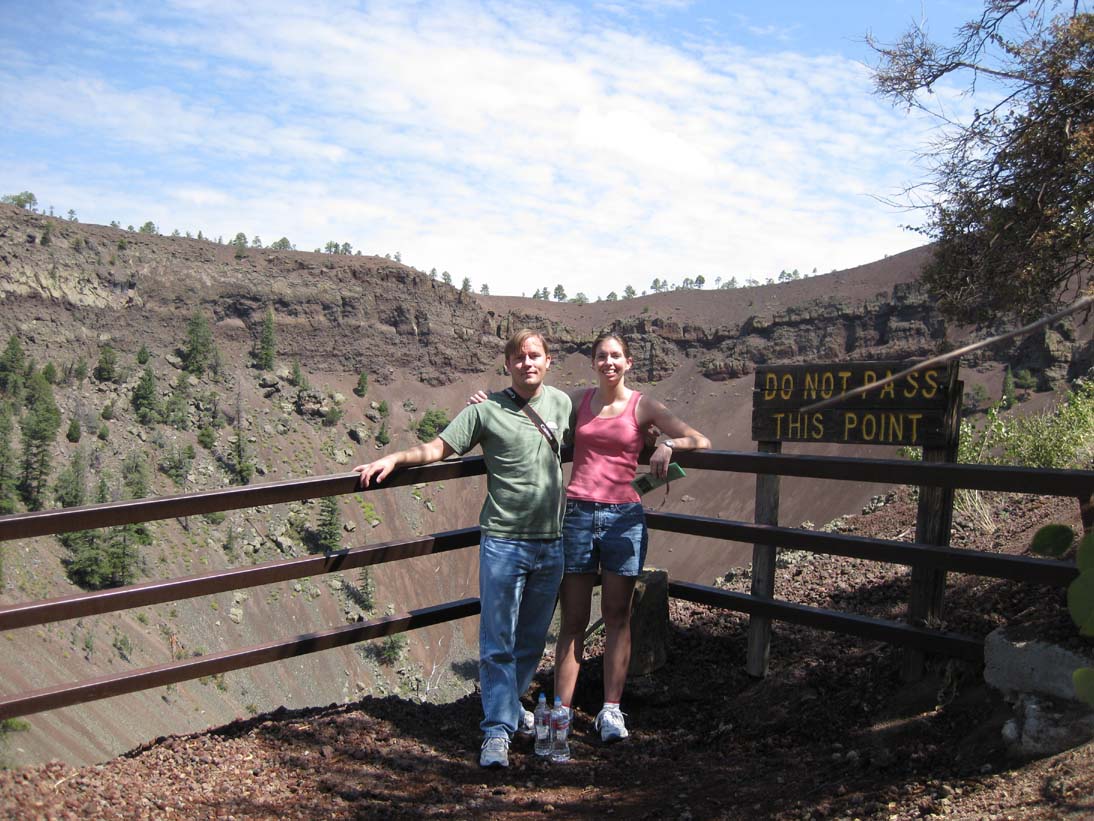 Brian and Amanda, with the volcano in the background.

The ice cave. The cave stays 31* year round, and the ice is growing approximately 2 inches per year.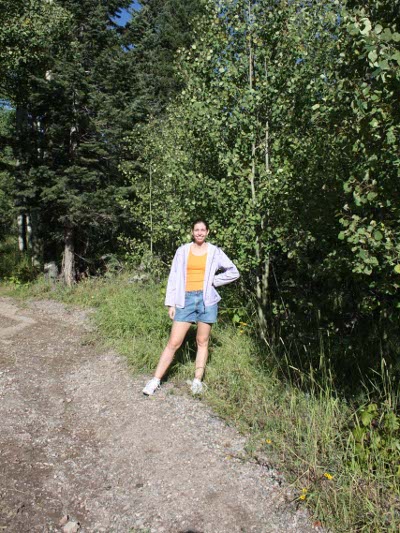 Amanda at the trail head on Pajarito Ski Area above Los Alamos.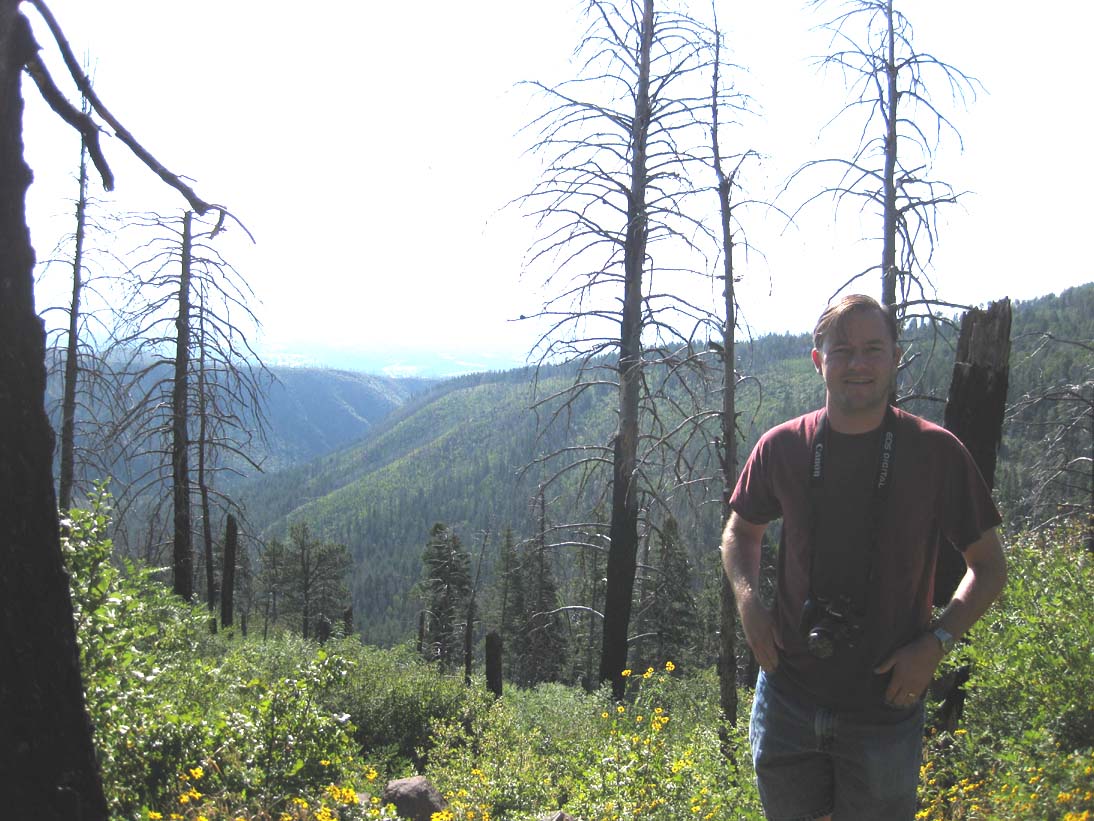 Brian at an overlook on Pajarito Ski trail.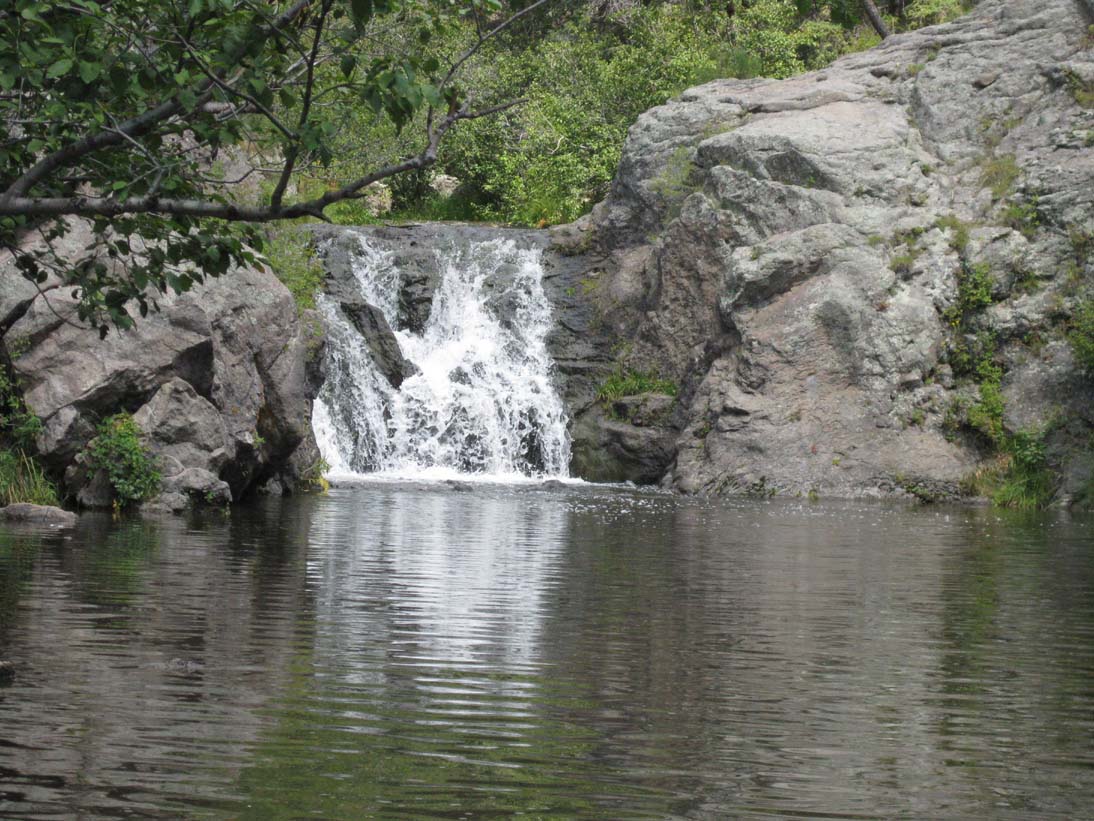 Waterfall in the Jemez Mountains above Los Alamos.