Sun 29 Jul 2007
Below are pictures of our second new house.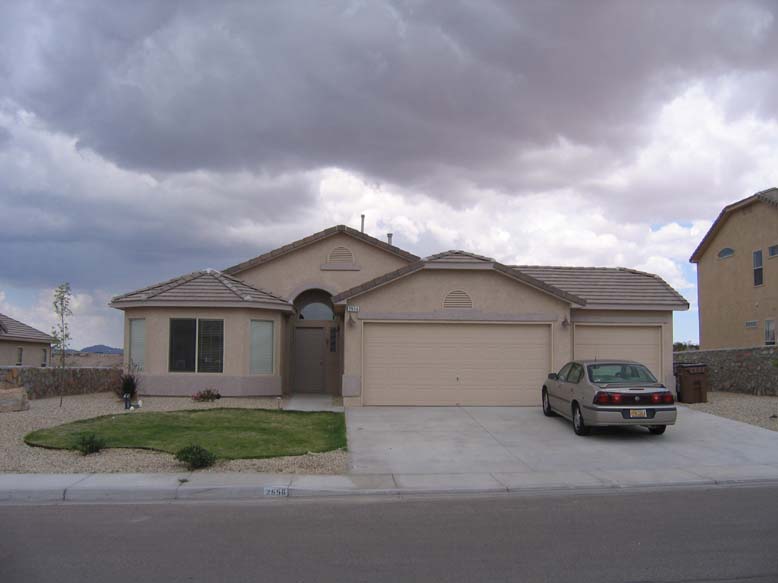 View from the outside.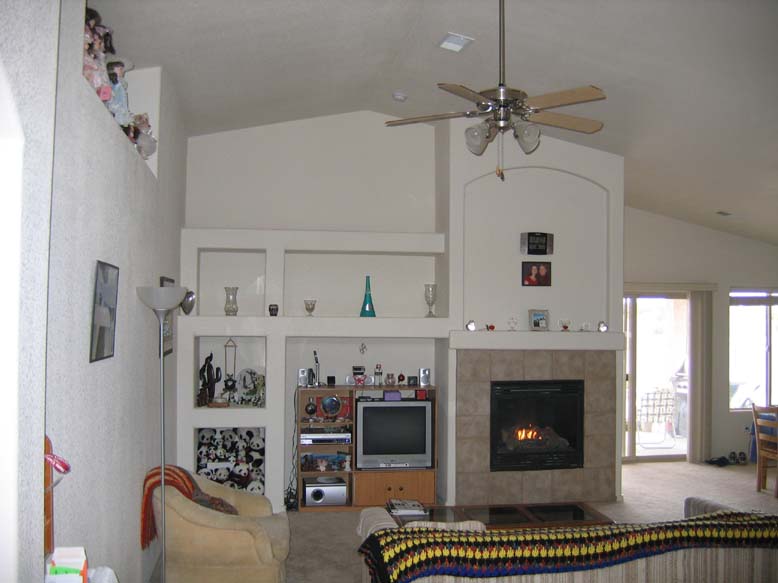 View from inside the front door (living room and fireplace straight ahead, computer room, spare bedroom, and second bathroom to left, kitchen and garage to right, dining room and patio straight ahead, to the right, and master bed and bath to left of dining area.)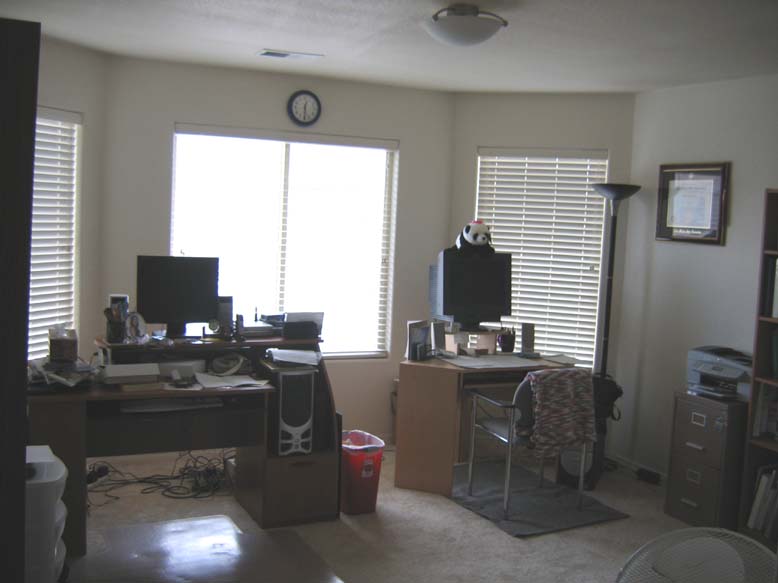 Computer room, overlooks the lawn and street.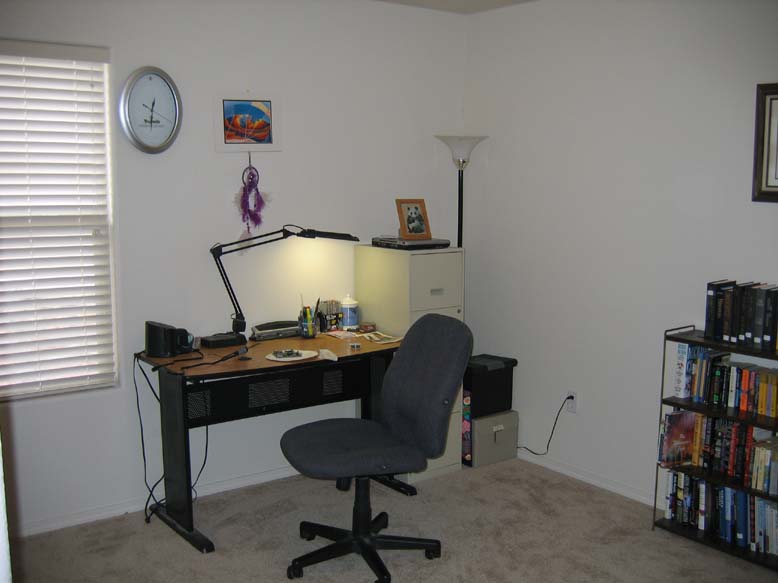 Spare room.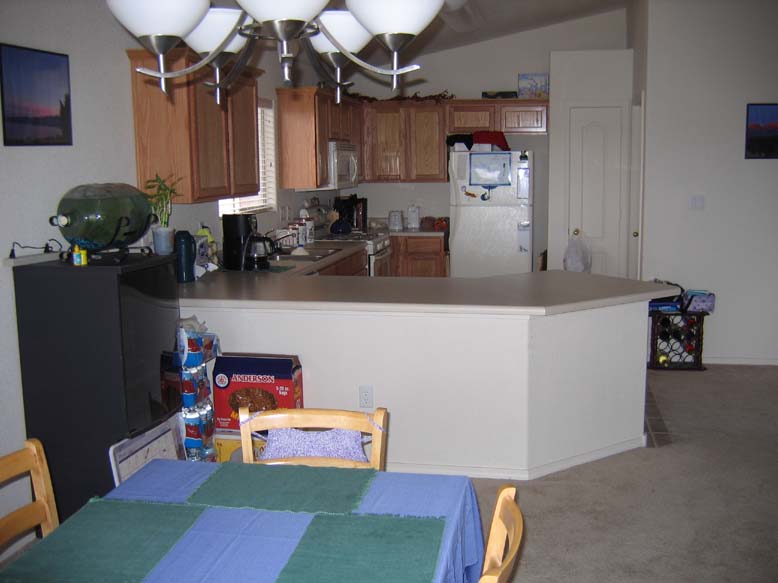 Kitchen, with adjoining laundry room.
Dining room.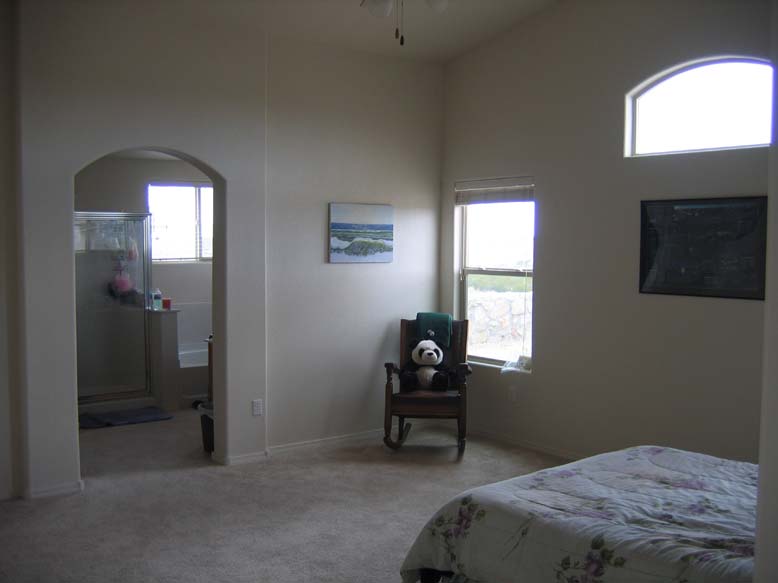 Master bedroom and master bathroom with jacuzzi tub!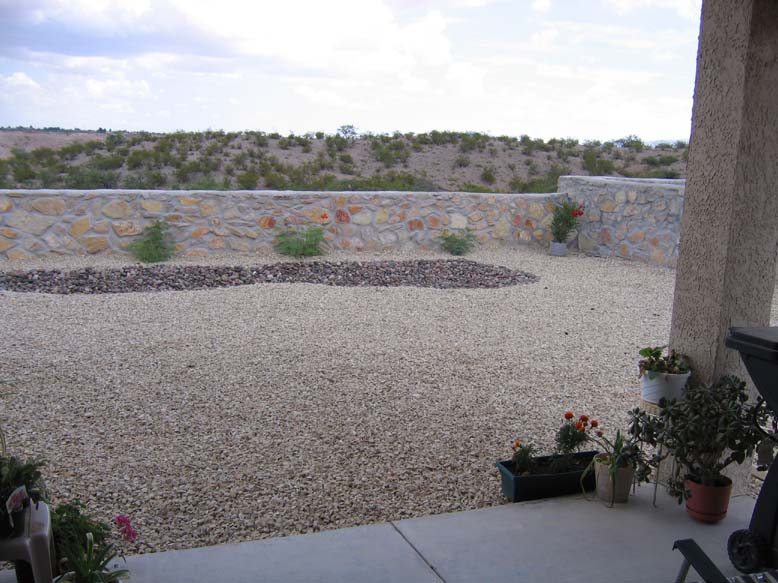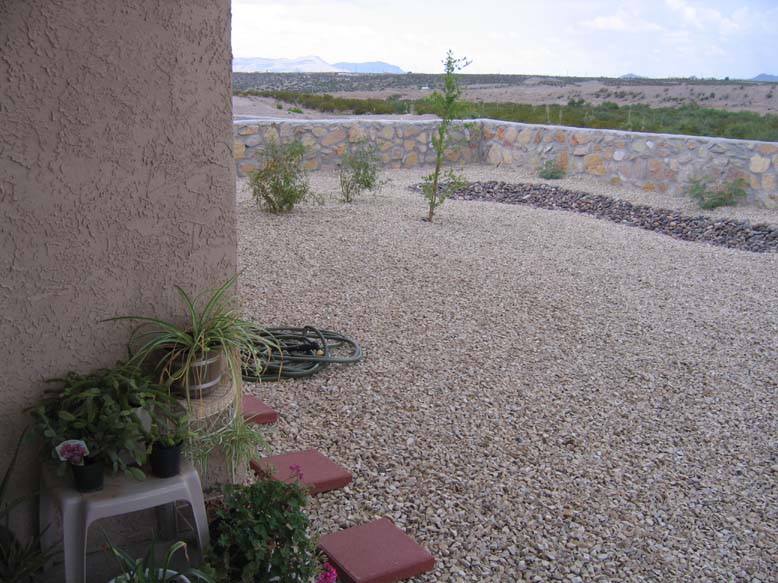 View from patio. And Brian's tomatoes off to the left.