Sun 2 Apr 2006
Here are the pictures of the new house! We can't wait to have our very own place!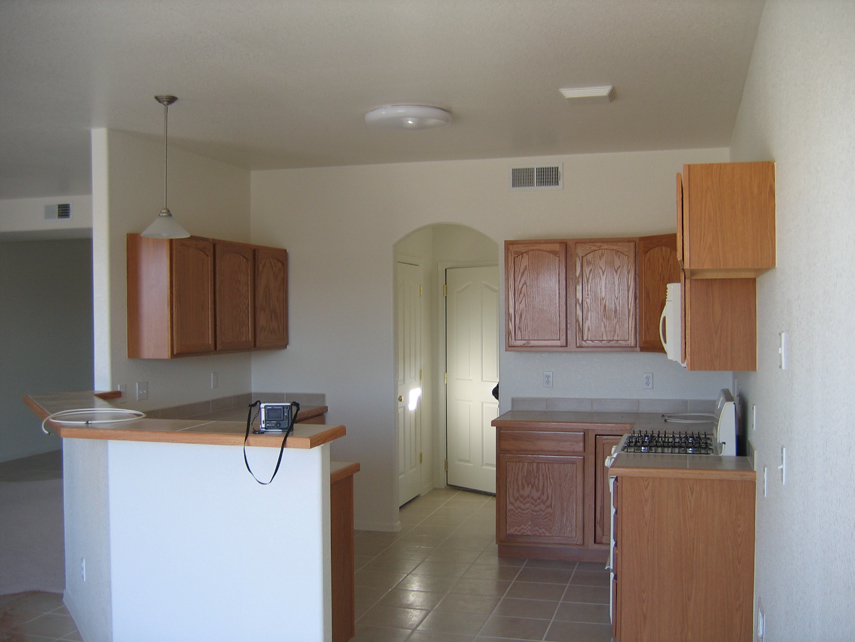 Kitchen leading to garage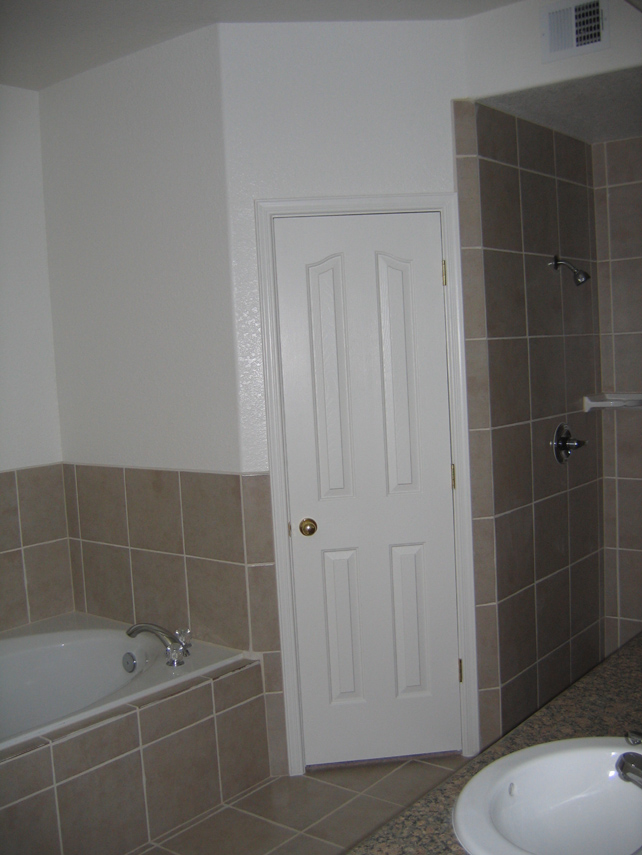 Master bathroom (walk in shower off to right, 2 giant closets, one on each side of the tub, and toilet in a little closet on the left (not shown)).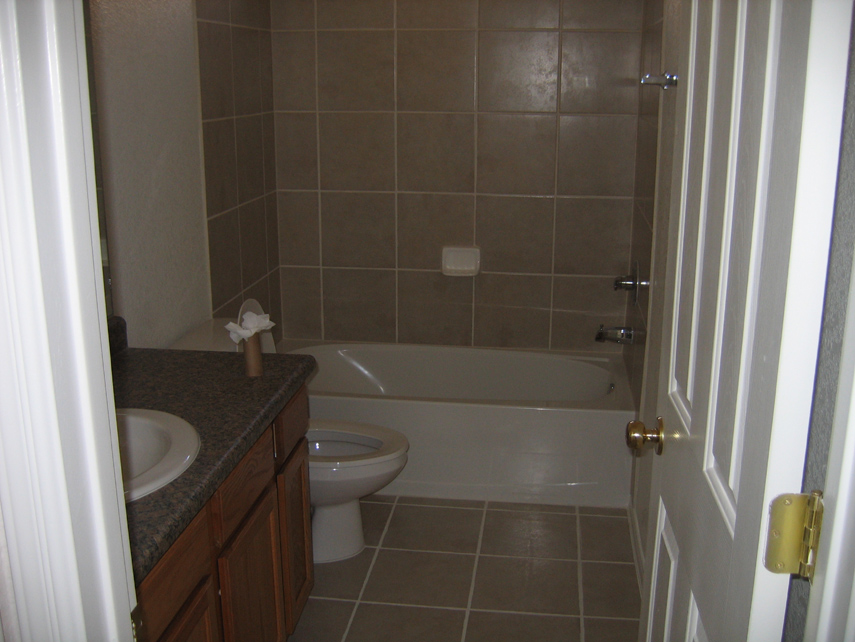 Guest bathroom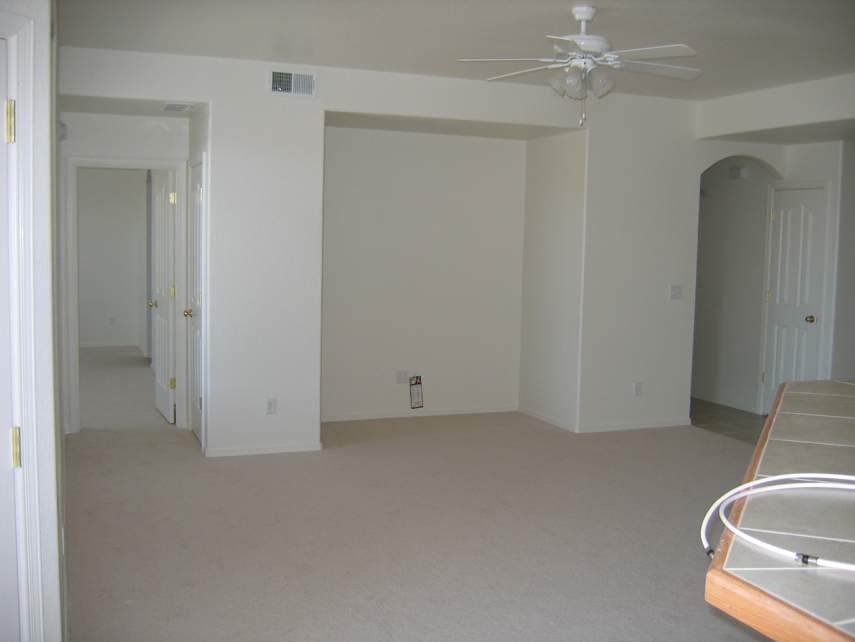 Living room (off to left is master bed/bath, off to right is other bathroom and 3 bedrooms)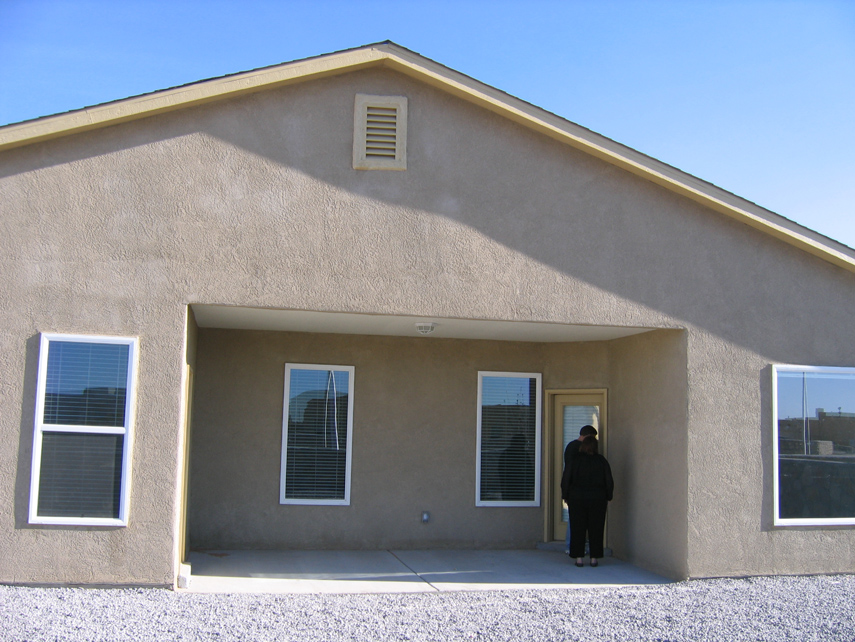 Back of house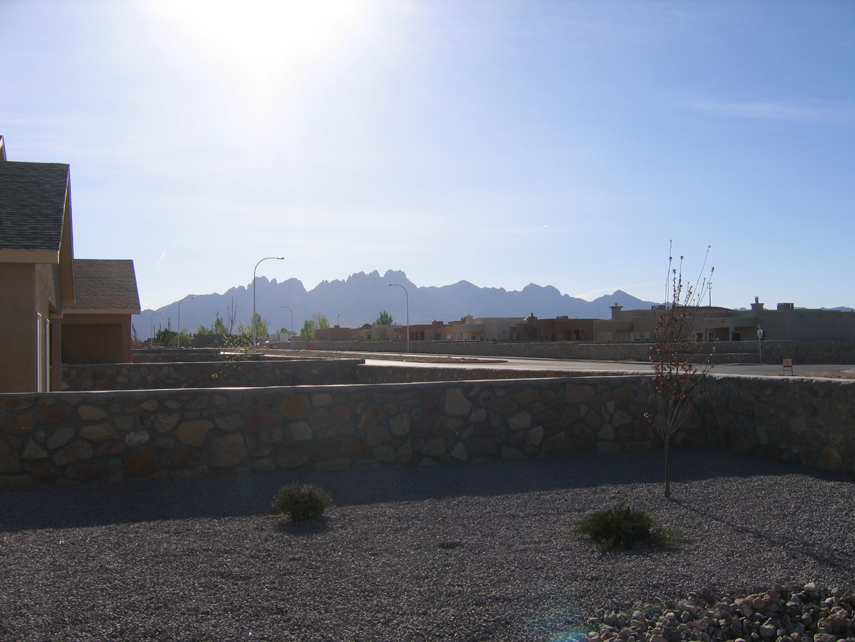 View from back patio