Fri 4 Dec 2009
Finally – a little taste of winter! Up until this week, the temperatures have been in the mid 60s. We got a touch of snow on the mountains at the beginning of the week, then got an actual snow storm yesterday. Winter wonderland in Las Cruces!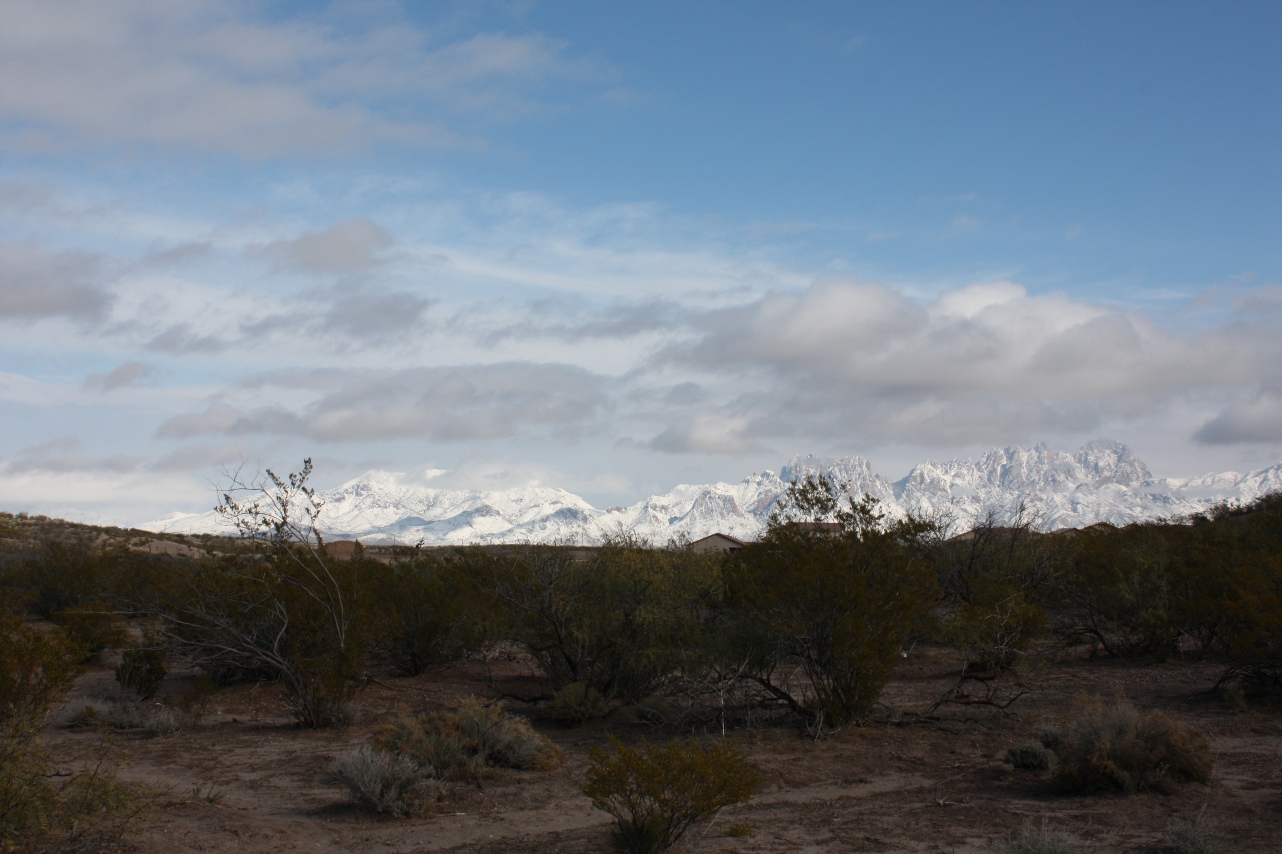 Organ Mountains – first "real" snow!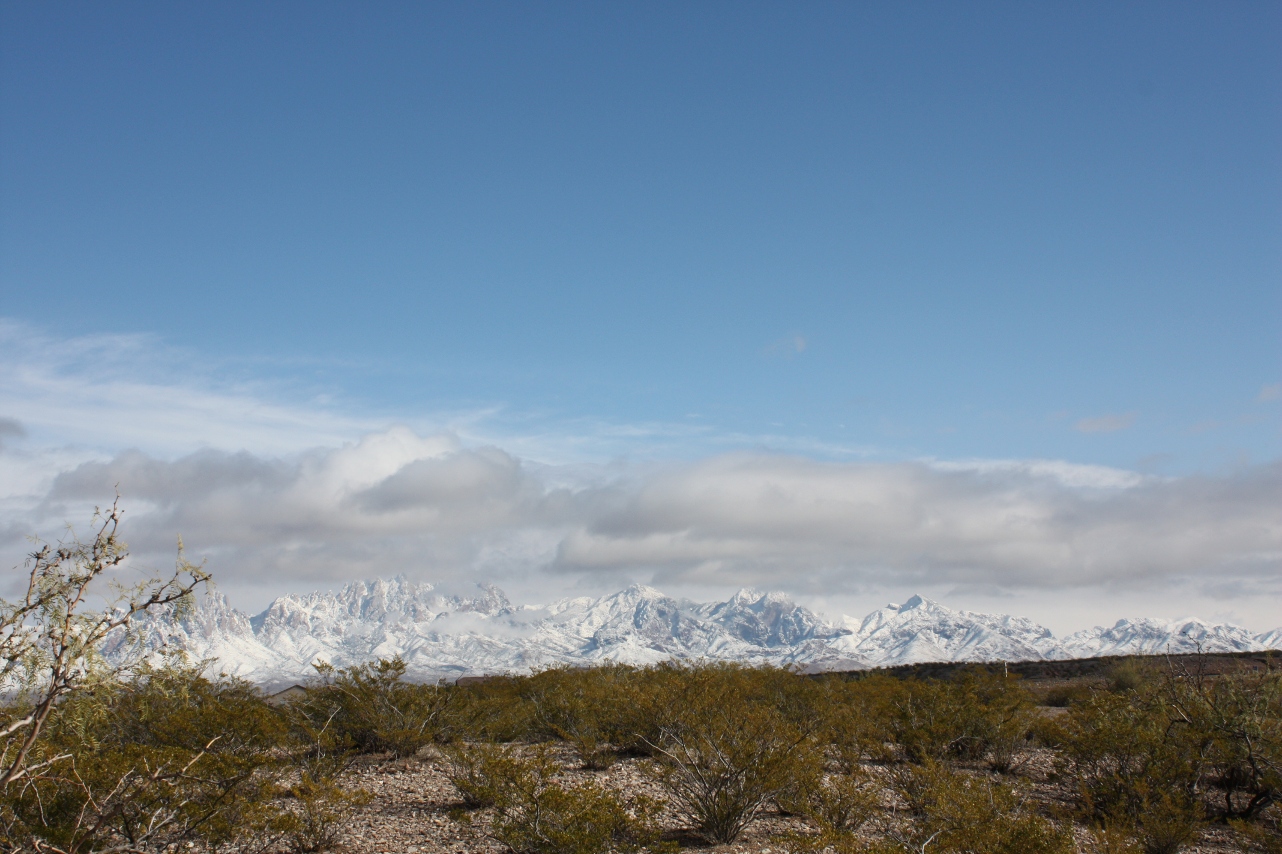 Same mountains, different shot.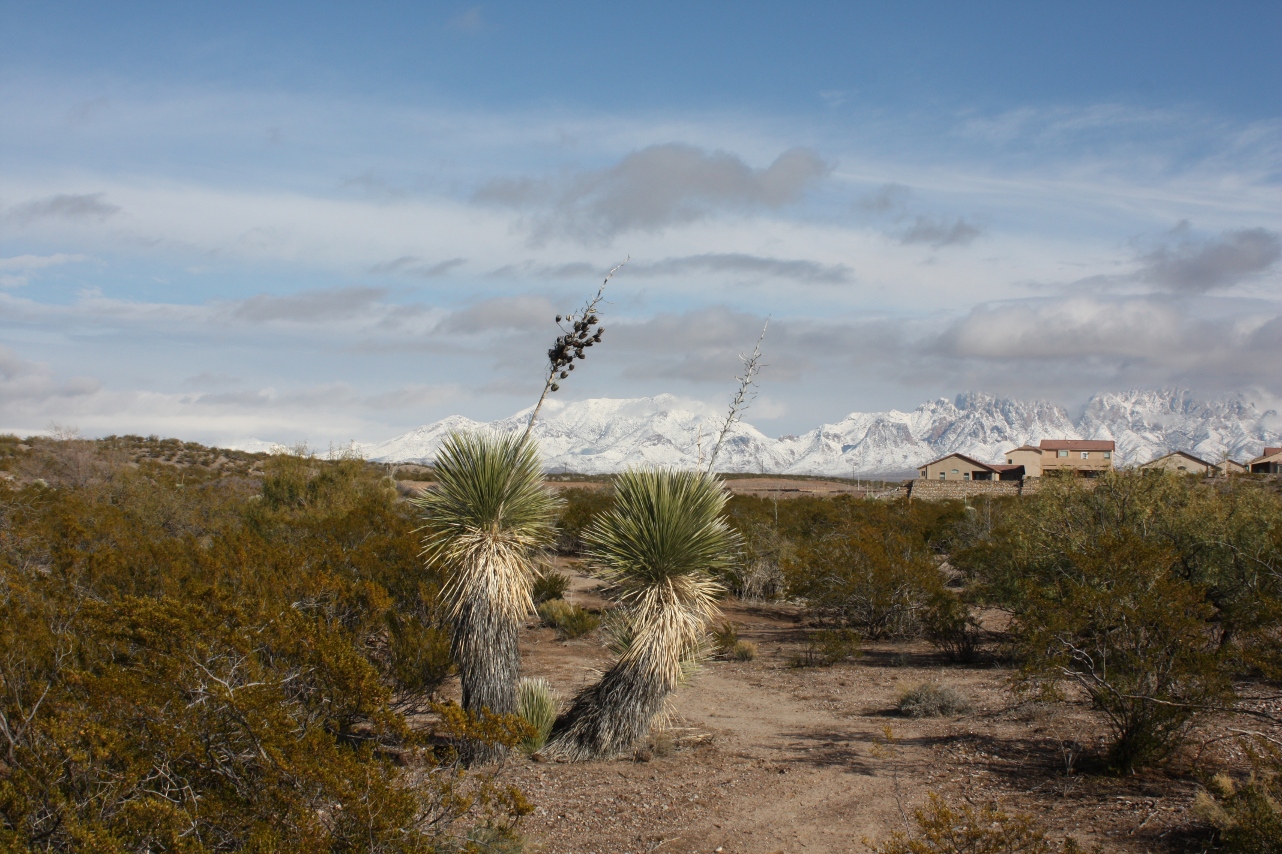 The yucca (NM State Flower) in the foreground.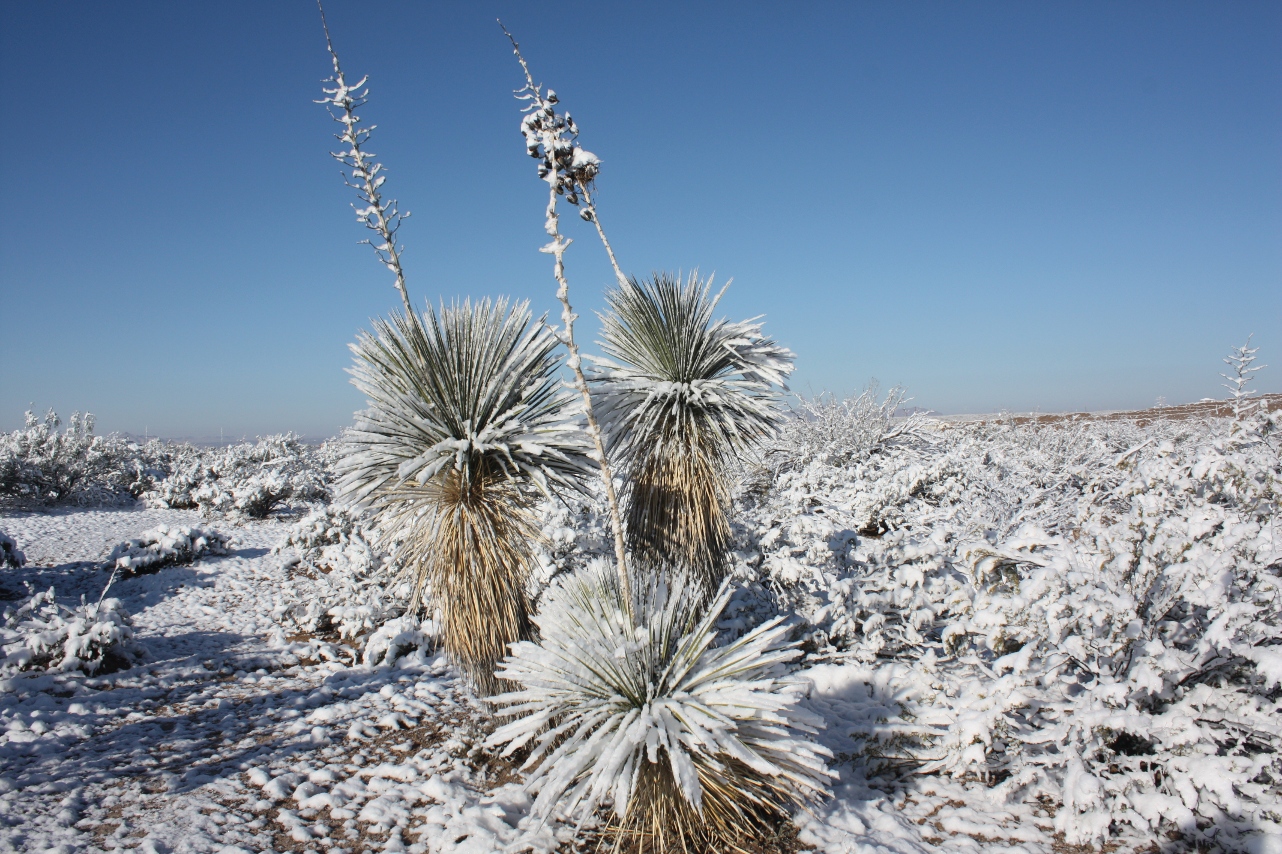 The same yuccas as the previous picture!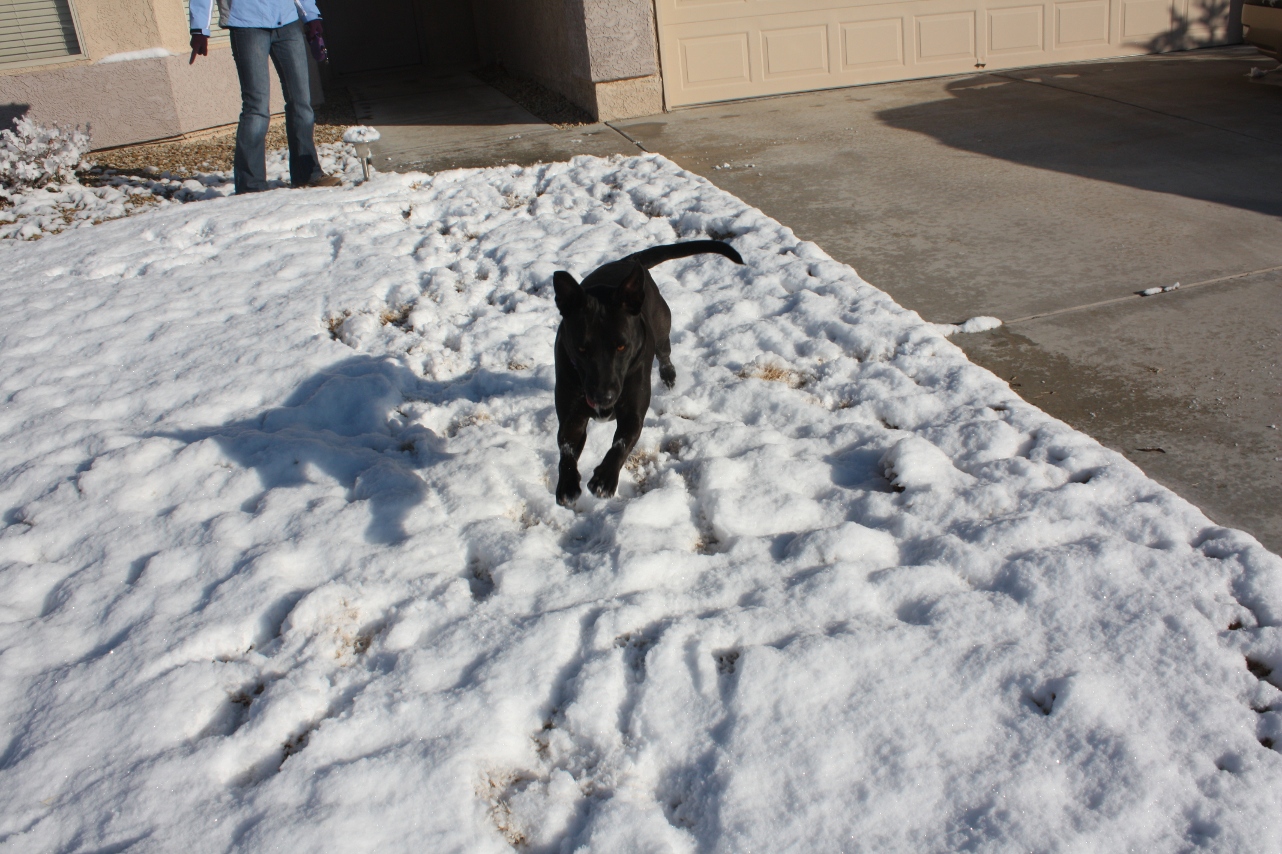 Ciara loving whatever happened to the lawn!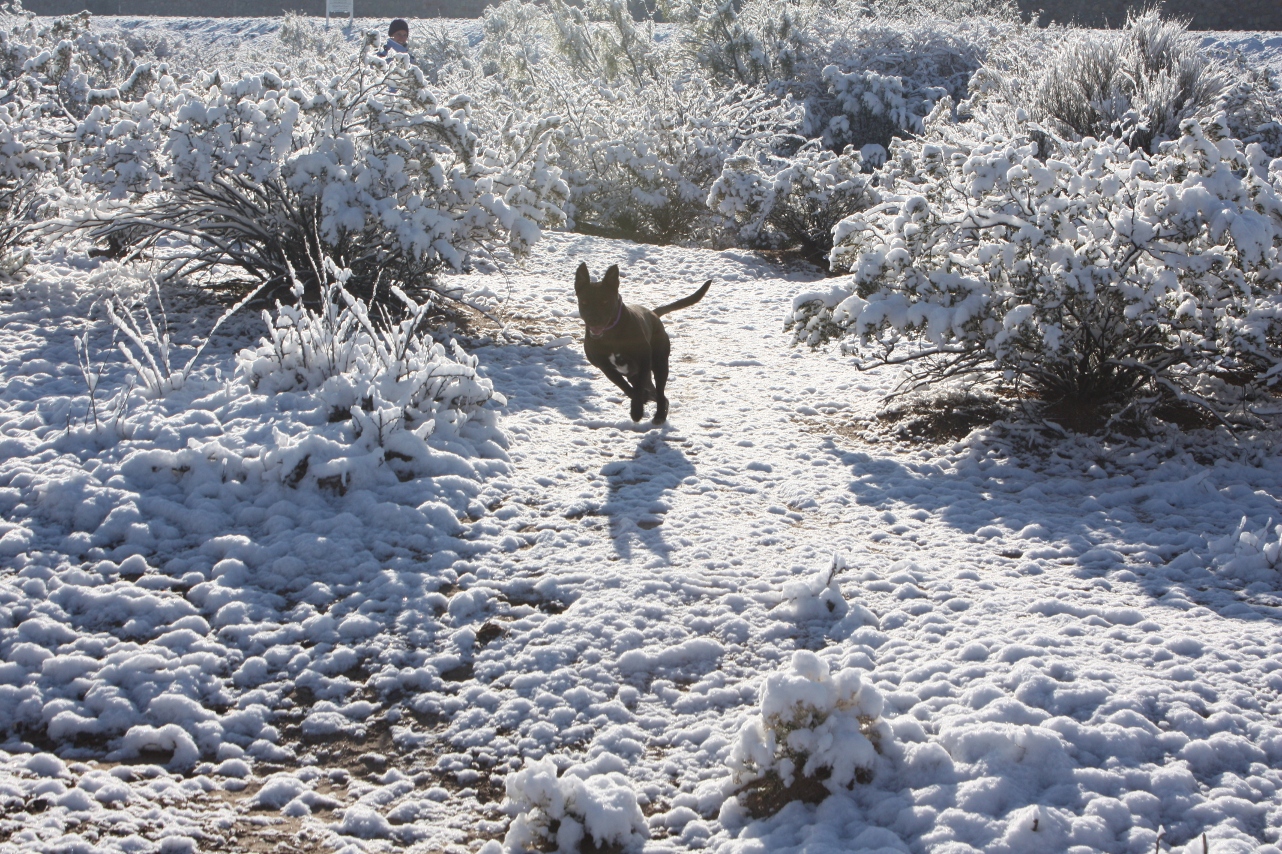 Ciara giddy with excitement!