For Amanda's 28th birthday, we went on a Caribbean Cruise on the Carnival Conquest!!! We went to Jamaica, Grand Cayman, and Cozumel. We left out of Galveston, TX, and were in Grand Cayman-snorkeling-for Amanda's birthday. Brian's mother, Sue, also went with us to celebrate the quickly-approaching conclusion of year-long cancer treatment. The ship was beautiful and exciting and the cruise was extremely relaxing for all of us.

Ship Facts:
Approximate Cost: $500 Million
Home Port: Galveston, TX
Country of Registry: Panama
Passengers: 3,200
Crew: 1,200 (Almost 100% International)
Maximum Speed: 23 knots
Tonnage: 110,000
Horsepower: 85,000
Length: 952 Feet
Beam: 116 Feet
Passenger Decks: 13
Below are just some of the pictures from the trip.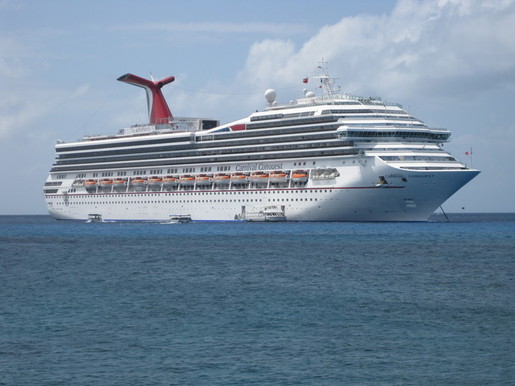 Picture of the Carnival Conquest – the Fun Ship!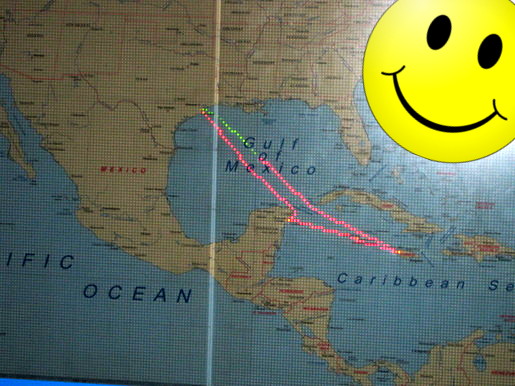 Map of the adventure – stopping in Jamaica, Grand Cayman, and Cozumel.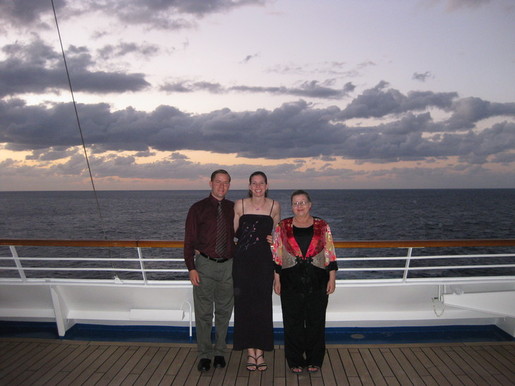 Picture of our first "elegant evening", standing at the stern of the ship.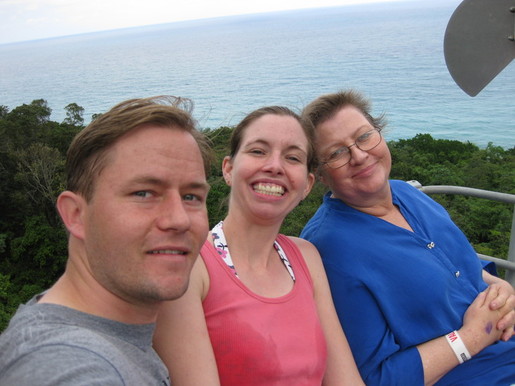 The three of us on a chairlift in Jamaica. It was so lush and beautiful. We just came from Dunns River Falls where Brian and Amanda climbed a 900 foot waterfall!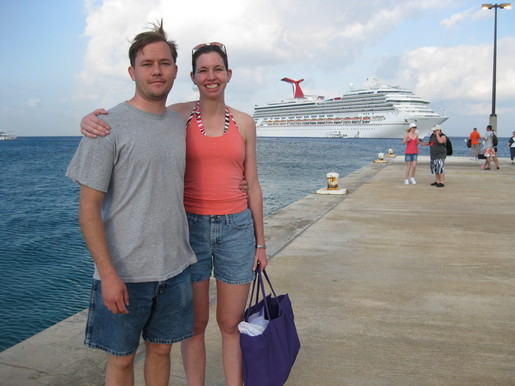 In Grand Cayman, with the cruise ship in the background.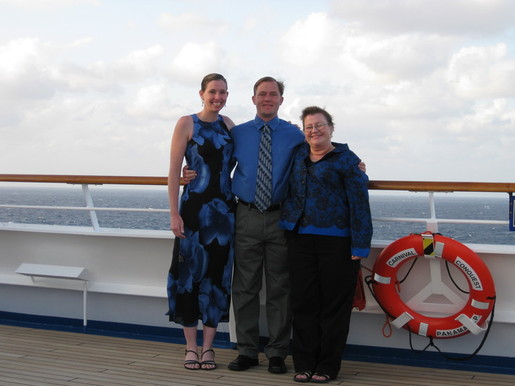 Our second "elegant evening".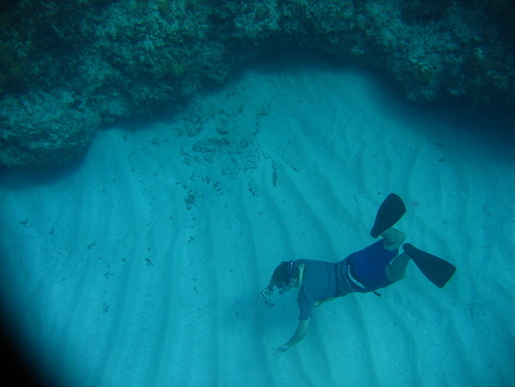 Brian free-diving to look at all the cool stuff on the bottom.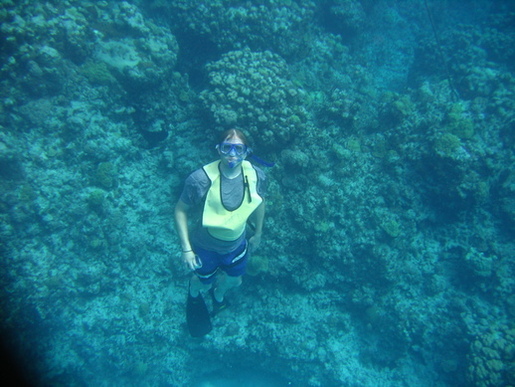 Brian free-diving again, and seemingly walking on water?!?

If you'd like to see all the pics you can download this ZIP file that contains all the pics.