Sat 4 Oct 2008
Posted by Brian under
Comments Off

on Glacier 2008
Below are pictures from Glacier National Park. There are fewer and fewer glaciers in the park (about 26 in 2005) and, if current trends continue, there will not be any by the year 2030. The scenery was beautiful with lots of lakes and rivers and waterfalls. Amanda and her sister Kassy and Kassy's family went at the end of September, so the fall colors were spectacular. See pictures below–the first 6 pictures are from East Glacier, and the remaining 7 are from West Glacier (an 8-mile stretch on the "Going to the Sun Road" was closed, so we went to the East Side first (40 miles from Canada!), then the West side.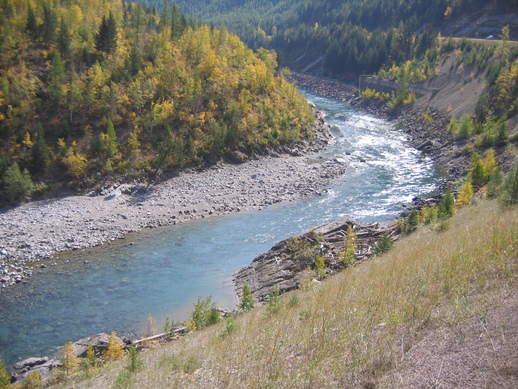 River with railroad track and tunnel on right.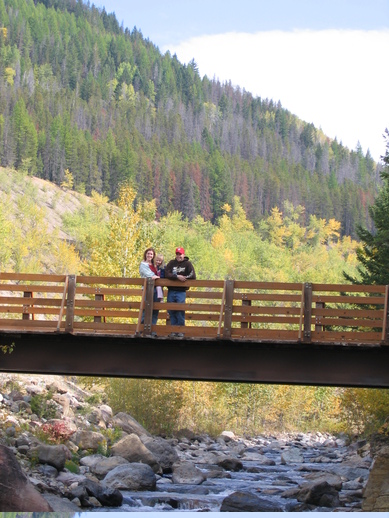 Kassy, Tim, and Nicole on bridge.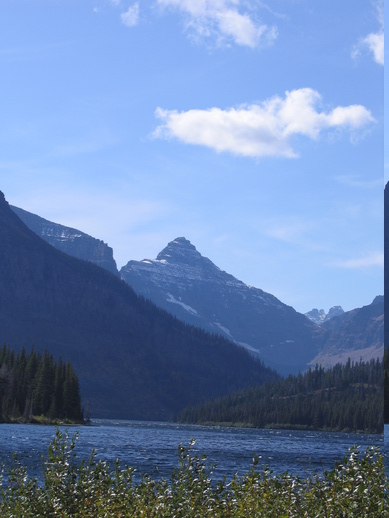 St. Mary's Lake, with mountain in back with glaciers on it.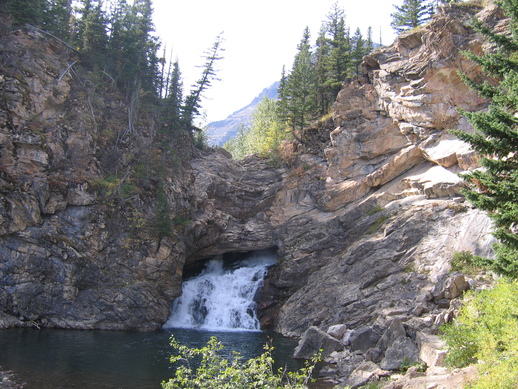 Waterfall coming from inside the rock.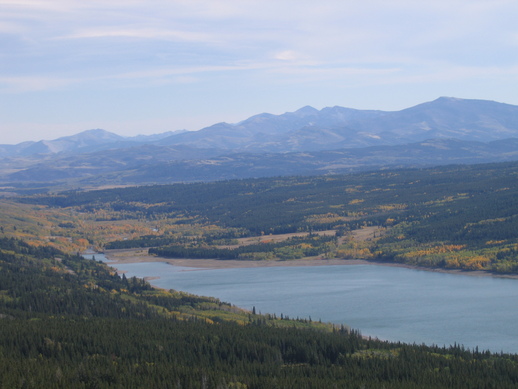 View of fall colors and lake.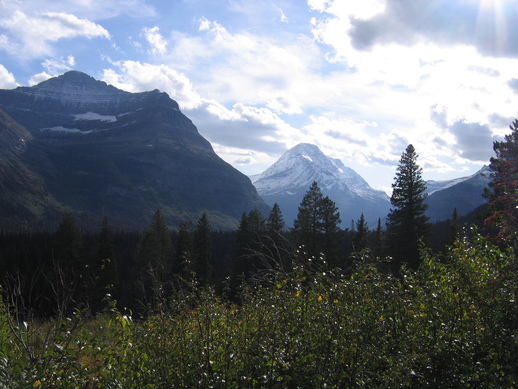 Majestic mountain.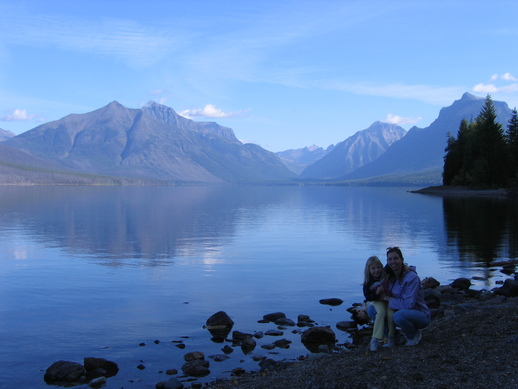 Lake McDonald – Glacier's deepest lake at close to 500 feet deep. Amanda and Nicole on right.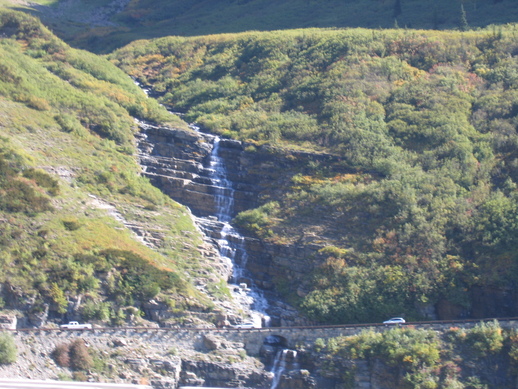 Haystack Falls waterfall coming off mountain, goes through tunnel under the road.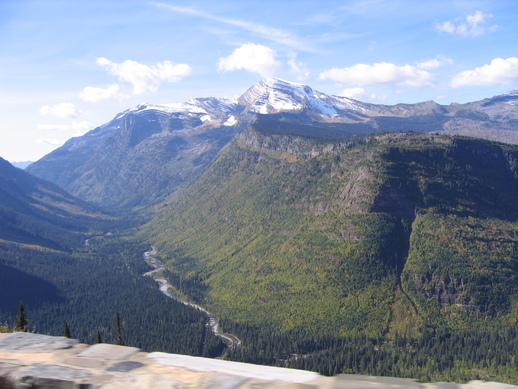 View of the mountains and hillside.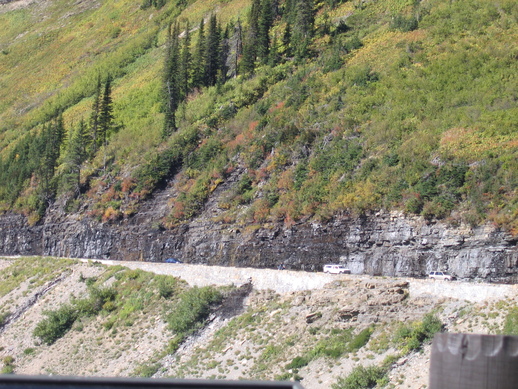 Weeping Wall where the wall looks wet. It is always running, and has quite a bit of water in the spring.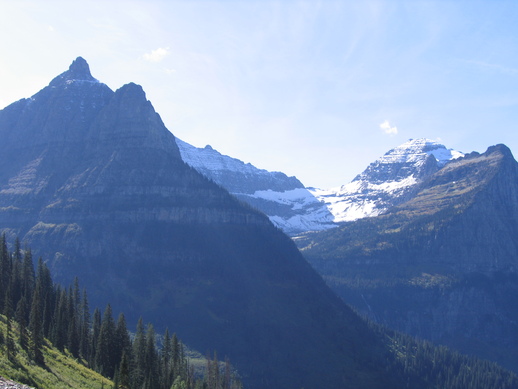 Another spectacular view from Going to the Sun Road.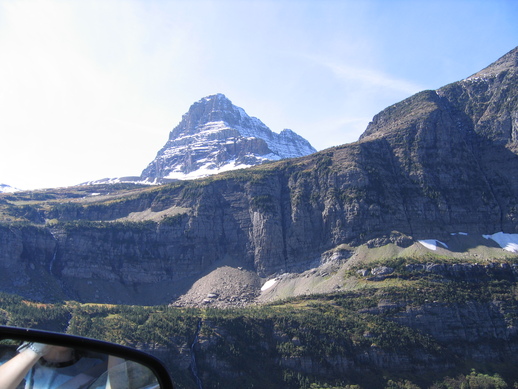 Another mountain covered in snow, with glaciers.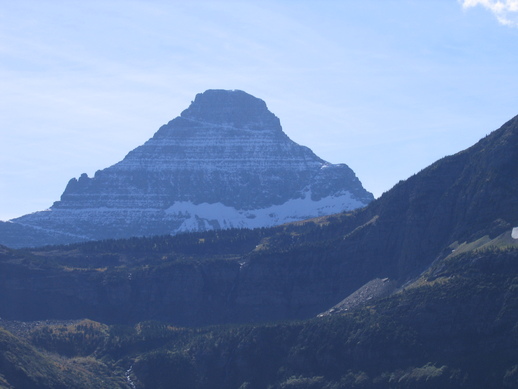 View of Logan Pass.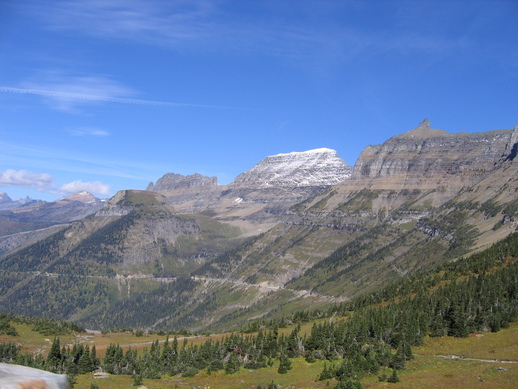 Wide mountainside view .